Breakfast Restaurant
Enjoy the most important meal of the day, each day with special care. It includes selected products and cuisine from Crete and the rest of Greece. Our goal is to give our customers a sense of the local gastronomy and familiarity with ingredients through taste, encouraging a friendly relationship with our country.
International buffet
Greek Breakfast
Early breakfast (upon request)
Breakfast basket (upon request)
Special menus (vegetarian, gluten free, lactose free, etc) upon request
Opening hours: Monday till Friday 07.00-10.00, Saturday and Sunday 07.00-10.30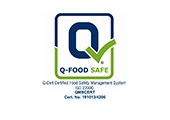 Dinner Restaurant
A rich buffet is prepared every day by our chef, who strives for the highest standard of quality, lovingly and carefully selecting the finest ingredients from local producers. Dishes are mainly Greek and Cretan, but you can also select menus from traditional cuisine. We use only extra-virgin olive oil, which is the cornerstone of the Mediterranean diet.
International buffet
Cretan and Greek Buffet
Special menus (vegetarian, gluten free, lactose free, etc) upon request
Cold plates (for late arrivals)
Kids buffet
Kids menu
Baby chairs
The preparation and storage of food is done in accordance with the ISO 22000 (HACCP) standard.
Opening hours: 18.15 -21.15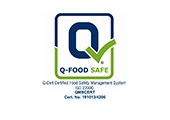 Bar
The hotel bar offers all kind of drinks and coffee, hot and cold snacks and you can enjoy them either beside the pool or in the interior bar area.
Opening hours: 09.00 – 00.30
All-Day Snack Bar
At the pool bar of hotel the visitors can enjoy their meal, as well as several snacks, pasta, salads, pizza and many more viands choosing from a rich menu.
The chef is always willing to provide you with the best quality in your meals.
Special menus (vegetarian, gluten free, lactose free) can be prepared upon request.
Opening hours: 12.00 – 19.00
Room Service
The visitors of BIO Suites hotel can find tasteful recommendations of authentic courses and drinks in the room service menu.
Don't hesitate to try the special breakfast menus chosen by the chef and satisfying everything you desire to taste.
Opening hours: 09.00 – 21.30 for food and drink, until 24.00 the room service is available only for drinks.